Montreux Breast Augmentation Operation Switzerland
DR ALAIN ANKRI - AESTHETIC SURGEON IN SWITZERLAND
CLINIC IN MONTREUX
Breast implants
---
The breast implants operation
The procedure can be executed after performing a pre-operative assessment (blood work) and a pre-anaesthesia consultation.
In some cases a pre-operative mammogram may be prescribed.
The operation is performed under general anaesthesia and lasts approximately 1h15.
The most commonly used route is the lower peri-areolar which consists of an incision in the lower half of the areola. It is located at the junction between the pigmented area of ​​the areola and the clear area of ​​the breast, which allows it to be almost invisible.
There is also the axillary approach (under the armpit) or sub-mammary in some cases of breast ptosis.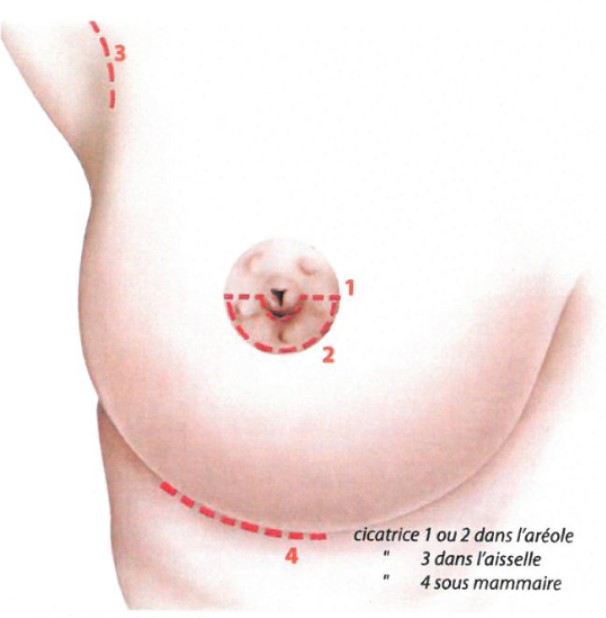 The positioning of the prosthesis is most often retro-pectoral (behind the pectoral muscle) but can also be pre-pectorale that is to say between the gland and the muscle in case of slightly falling breast. At the end of the procedure, a small bandage is applied at the level of the incision.
A small band of breast compression will also be installed and the patient will have to keep it for a period of four to six weeks.