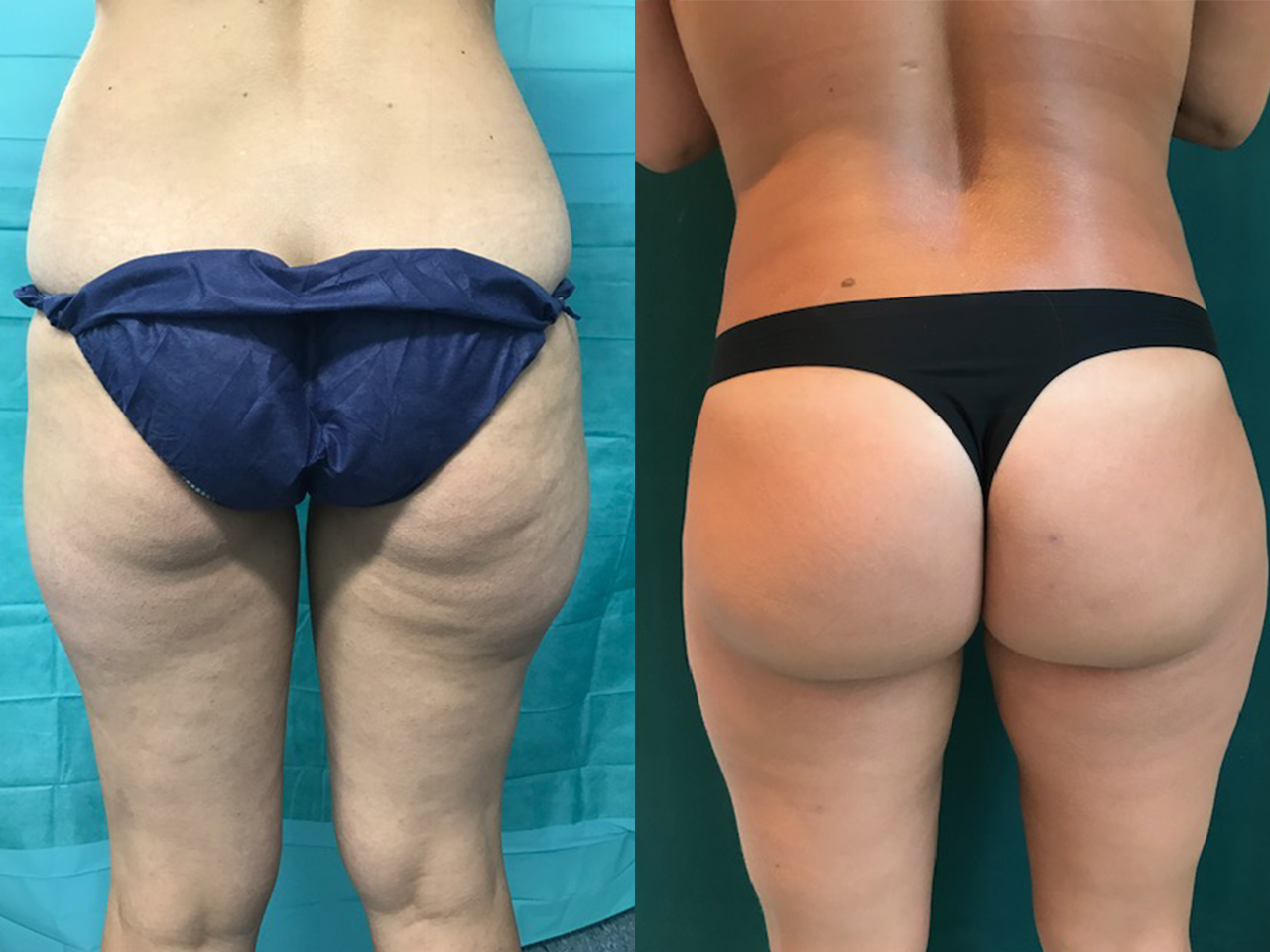 Case of liposuction of the hips and saddlebags.
This is the case of a young 31-year-old woman with lipodystrophies in the thighs and hips. Liposuction was performed under general anesthesia and on an outpatient basis.
In the postoperative period, the patient had to wear panties for a month, day and night, then another month only during the day or only at night.
Physical and professional activity can be resumed 48 hours after the intervention.
The advantage of this liposuction of areas such as the hips and saddlebags is that the result is permanent; even if there is weight gain following the operation, the fat will be distributed everywhere else and will never return to the level of these aspirated areas.
The procedure is not very painful, some bruises may appear on the aspirated areas but which will fade after a few days.