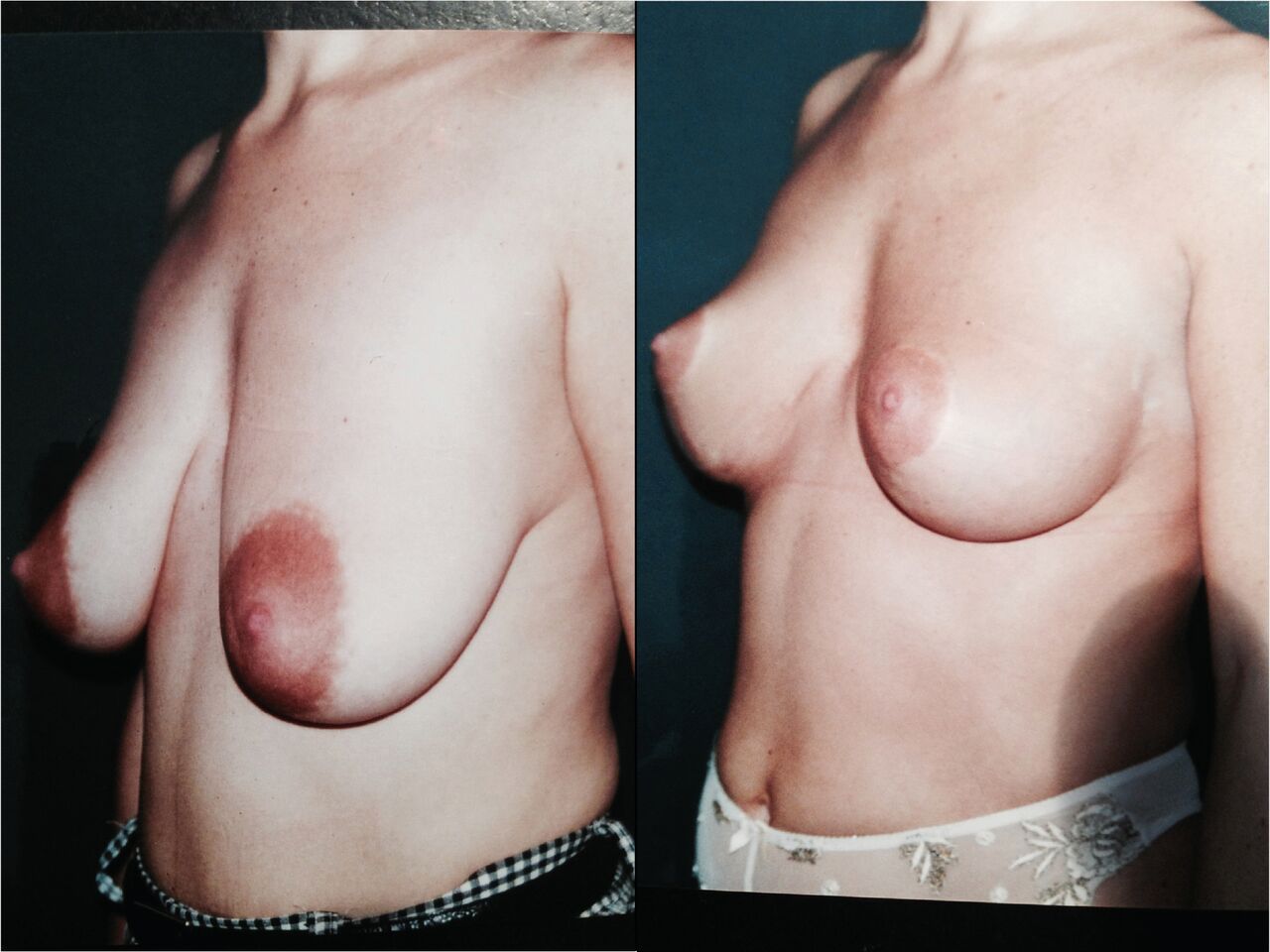 31 year old woman, 3 pregnancies, wishing a breast ptosis cure (breast lifting).
Intervention under general anesthesia (approximately 2 hours) with outpatient hospitalisation.
Classic inverted T-scar (or marine anchor). Chest circumference 90 C. At the same time, reduction of the size of the areolas is performed. Post-operative results after 2 years.
Dr. Ankri recommends to his patients the wearing of a bra during 6 weeks day and night in the aftermath of the intervention.