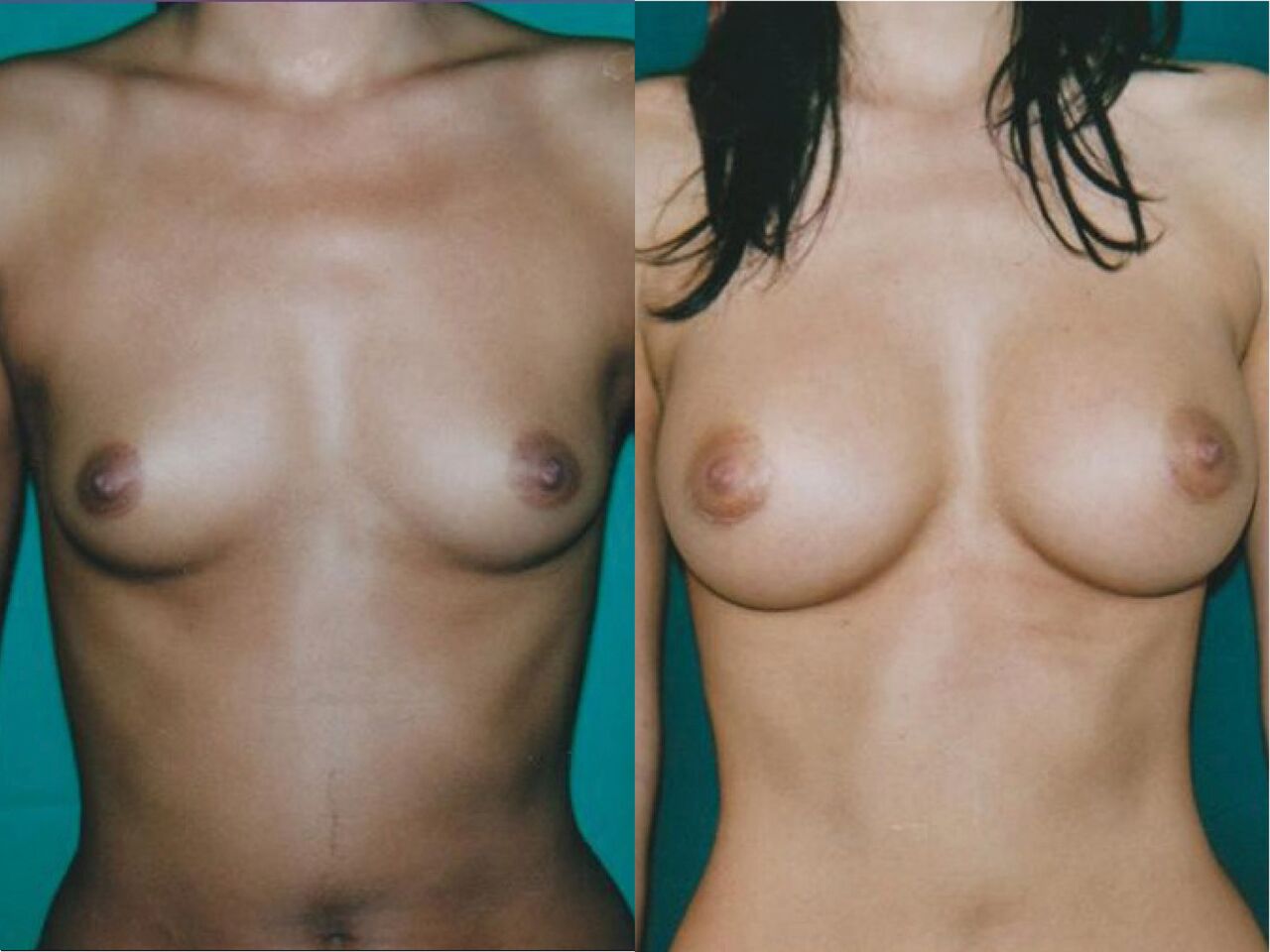 Patient of Dr. Alain ANKRI, cosmetic surgeon. Young woman aged 27 years old asking for a breast augmentation.
Intervention performed by the placement in retro-chest position of round breast implants with a volume of 350 cc. Post-operative results after 2 years. Volume 85 D.
Improvement of the natural result by additional 5 mm detachment of the initial inframammary sulcus.