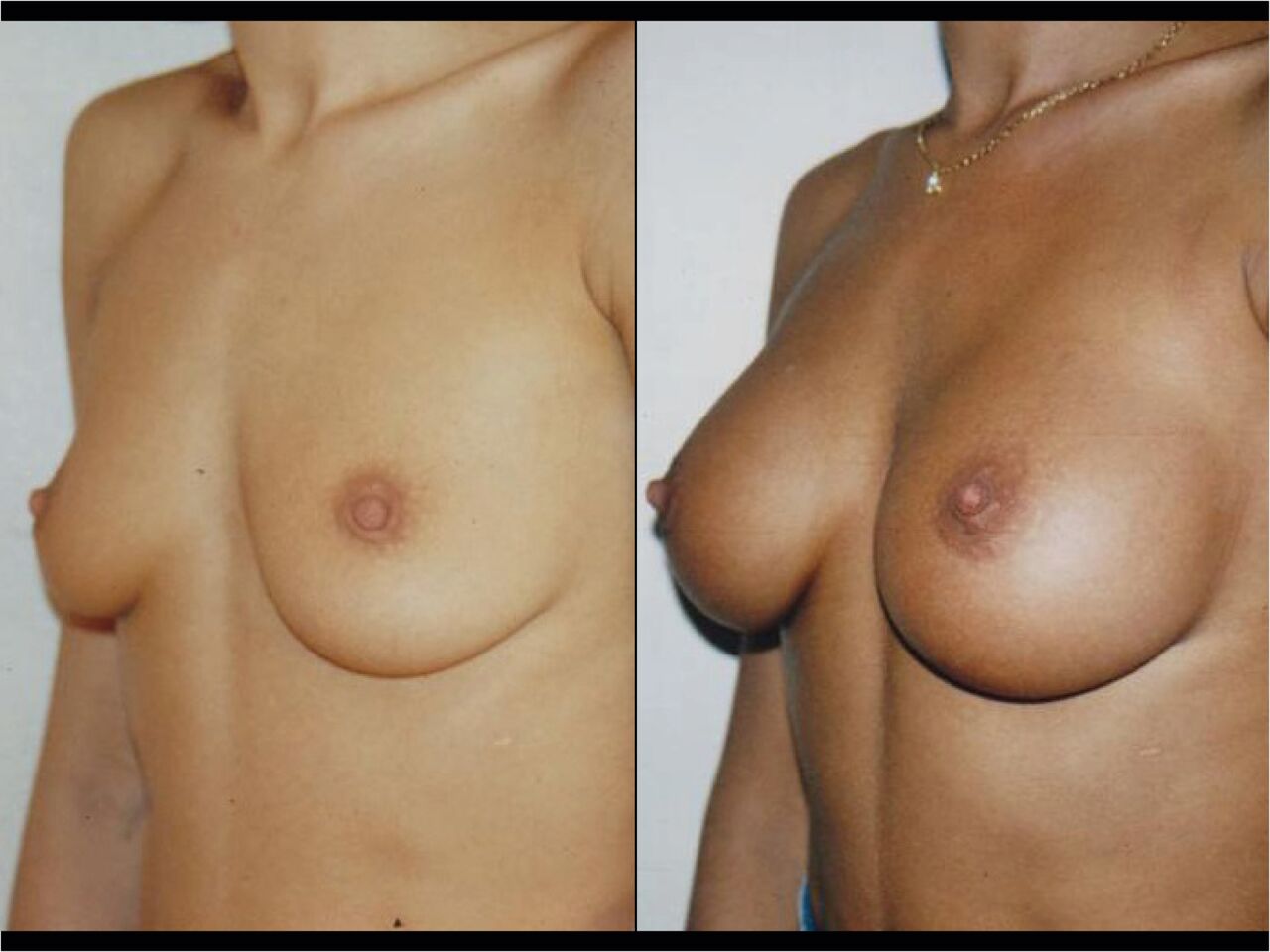 35-year-old patient, operated by Dr. Alain Ankri for breast augmentation, with preoperative and post operative photo after 1 year.
Installation of silicone gel breast prosthesis, pre-pectoral position, volume 320 cc and lower periareolar . Implants of 320 cc for this patient to a 90 cup C.
Breast augmentation surgery requires only 24 hours of hospitalisation.